Request a Bake
I'm hoping to make this blog more interactive by offering to make your requests. So, sweet or savoury, click on "request a bake"
20/100
Beckie and I have had a busy couple of weeks so we decided to allow a fortnight for this recipe. I realise that seems odd given that it's about as easy as it gets, but sometimes even remembering to take pastry out of the freezer is beyond me.
I made some decidedly puff-less but nonetheless tasty rough puff pastry a while back for a pie-week recipe. I froze the leftover pastry so I thought now was a good time to use it up. Home Sweet Home says you should use shop bought pastry and I quite like the fact that they encourage a bit of slacking-off every now and then.
I grated a load of parmesan over the pastry, a bit of the excellent Umami salt from The Mushroom Garden in Wales and a grind of pepper.
Next week it's back to complicated cupcakes.
Join Beckie and me in our Epic 100 part bakealong.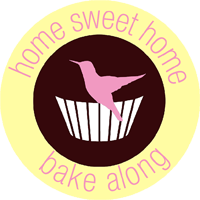 I'm also adding this to CookBlogShare

Well… it's creeping up fast. The 19th April is M-day and training is a bit up and down. I'm still enjoying it, but frustrated that I'm not pushing as hard as I think I can. However, I'm still enjoying breakfast that tastes of custard (thanks to MyProtein vanilla whey powders – who knew that would taste good?!), running around in lovely high-vis lycra from Asics (my parents must be falling off their seats with laughter), eyeing up nice clever headphones from Jabra (not yet – maybe a well done if I hit 3hrs) and getting to drink chocolate milk at any given opportunity (thanks Protein Drinks company for the freebies!). In general, training with a goal has made me much better at just making sure I've got enough "in the tank" as they say. Sadly i've not made it back out with the Beigel run but I'm hoping I can join them again soon. I've also discovered two newpodcasts – one running and one food related: Marathon Talk and The Kitchen is on Fire.  
Anyway – if you want to see what I and and the other 3 brave Manchester Musketeers have been doing, our latest update is here.
I'm an ASICS Great Manchester Marathon Ambassador. I don't get paid for it but I've had some very nice freebies from MyProtein, ErdingerAlkoholfrei, Protein Drinks Company and ASICSs. Thanks. 
Sadly, I won't be able to make it to this, but it sounds like a lot of fun and a chance to eat some good grub…
What: Irish food market
Where: Trafalgar Square
When: Sunday March 15th 12-6pm
Who:
Broderick's
Burren Smokehouse
Glenilen Farm
The Jelly Bean Factory
Keogh's
Kerrygold (sponsors)
Nomadic
The Foods of Athenry
Your Irish Shop
Bord Bia, the Irish Food Board is giving Londoners the chance to sample Irish flavours beyond Guinness and Baileys (nice though they are). There'll be farmhouse cheeses, traditional breads, smoked fish and luxury confectionery.
For more information go to www.london.gov.uk
To get you in the mood, here's a recipe which the Bord Bia gave me to share. It's got treacle in it. Enough said.
BRAISED BEEF SHORT RIBS WITH RED WINE AND TREACLE
Serves 4
Preparation time: 40 minutes (plus at least 4 hours' chilling time)
Cooking time: 2-3 hours
If you've never had beef short ribs before, you're missing out on one of life's great pleasures. Beef short ribs should be so tender that the meat literally falls off the bone with a fork. Serve them with soft Parmesan polenta as suggested here or they are also delicious with creamy mashed potatoes.
Ingredients
2 tbsp fresh thyme leaves, chopped
4 tbsp olive oil
Finely grated rind of 1 large orange
4 large garlic cloves, finely chopped
2.5kg beef short ribs (Irish Beef)
2 onions, sliced
2 carrots, sliced
2 celery sticks, sliced
1 bottle full-bodied red wine
1.5 litres beef stock
1-2 tbsp treacle
For the gremolata:
2 garlic cloves, finely chopped
2 tbsp chopped fresh flat-leaf parsley
Finely grated rind of 1 lemon
Sea salt and freshly ground black pepper
Soft Parmesan polenta, to serve
Method
To make the marinade, place the olive oil, thyme, orange rind and garlic in a large zip-lock bag and add the ribs. Then rub this marinade mixture into the ribs. Chill for at least 4 hours over overnight is best. Allow to come back up to room temperature before cooking.
Preheat the oven to 150ºC. Heat a frying pan over a high heat. Wipe the marinade off the ribs and season them, reserving the marinade. Add to the frying pan in batches and cook for 6-8 minutes on each side until golden brown.
Heat the oil in a large heavy-based casserole (big enough to hold the ribs in one layer). Add the onions, carrots and celery along with the reserved marinade and cook over a high heat for 5 minutes. Pour in the wine and bring to the boil, then cook for a few minutes scraping the bottom of the casserole with a wooden spoon to remove any sediment. Pour in the stock mixing Add the ribs in one single layer and cover with a lid. Transfer to the oven and cook for 2-3 hours or until the ribs are completely tender but still holding their shape.
When the ribs are cooked transfer them to a dish with a tongs and cover with clingfilm. Strain the braising liquid into a pan, discarding the vegetables and whisk in the treacle. Then simmer over a low heat until reduced by half, skimming off any fat and scum that rises to the top. Pour back over the ribs.
To make the gremolata, mix together the garlic, parsley and lemon rind in a small bowl and set aside until needed.
Spoon the polenta into wide rimmed bowls and arrange the ribs on top, then spoon over some of the cooking juices and scatter over the gremolata to serve.
This is not a sponsored post, I just thought it sounded good.
18/00
Nuts.
A quick one this week, which is good because I'm off on my travels. I thought since we'd had peanuts last week I'd go for cashews. I made a solo portion using one of those little snack bags of salted cashews. It works rather nicely with the caramel and takes minimal effort.
Join Beckie and me in our Epic 100 part bakealong. Next week it's Cheese Straws. How very 70s!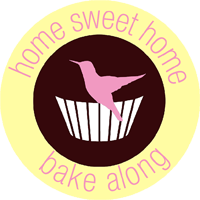 Congratulations to my in-laws who are celebrating their ruby wedding anniversary.
A side effect of their wonderful and long lasting marriage is that they invited Mr B and me to celebrate with them in the south of Spain. So, I'm hot weather training. It's like being a pro! I did a very warm run along the coast this morning and was very grateful for the lightweight ASICS top that arrived last week. Avert your eyes now if you don't want to see a sweaty mess…
ps. Don't rob our house please. We have a housesitter. Just saying.
18/100
Peanut Butter Granola Bars. Well, that's a recipe title to fill me with joy. It ticks all the boxes – cereal, healthy (ish), easy, peanut butter, fits with the running rather nicely and is portable (or so I thought). Also, you may see a glimpse of my exciting new trainers and kit thanks to ASICS Greater Manchester marathon and RunnersNeed.
I heavily customised this recipe using what was in by cupboard, less sugar and treacle to get some extra iron in there (apparently it's a good source?). This is probably what led to my bars being VERY brittle and largely disintegrating into a tasty tasty mess. I added the shrapnel to my muesli and ended up with a very good breakfast.
Because I've changed so much of the contents I'm going to put my recipe below. The origional had pecan nuts, raisin and golden syrup so would be much more flap-jacky but I really like this version.
Peanut Butter Granola Bars
adapted from Home Sweet Home by The Hummingbird Bakery
30g butter
30ml honey (I used manuka honey with ginger)
240g porridge oats
80g flaked almonds
25g pumpkin seeds
50g sunflower seeds
1 tsp vandotsch speculaas spice mix
80g dates, chopped
50g crunchy peanut butter
80g treacle
Melt the butter and honey together.
Mix all the dry ingredients together in a bowl.
Pour the butter mixture over it and stir will. Don't worry if it's quite dry.
Spread out on a baking tray and bake for 20mins at 170c. Stir twice during this time to ensure it is evenly toasted.
Remove from oven and leave to cool (though not essential)
Melt the treacle and peanut butter in a large saucepan (you may want extra golden syrup or sugar if you want it to hold together)
Take off the heat and add the granola. Stir until coated.
Press into a lined tray. I suggest using a potato masher to press it down.
Leave to cool and then try to cut into squares.
Join Beckie and me in our Epic 100 part bakealong. Next week it's Peanut Brittle (but I'll be using cashews)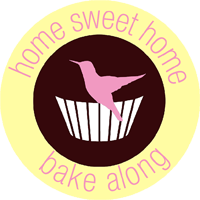 I'm also adding this to Cook Blog Share
On Friday morning I joined the Advent Running gang for their #runrise #runforbeigels morning run. It was my first time running with a group (excluding races) and I really enjoyed it. The group run out from Beigel Bake on Brick Lane at 6.45am and then run back to have their fill of the Beigels. They tell me that you can get Peanut butter and Nutella + Smoked Salmon and Cream Cheese + Apple Strudel to finish for £3.10. AMAZING! Sadly I can't make it into work on time if I go back for bagel-y goodness, so I peeled off at Old Street and ran to the office before throwing a giant bowl of porridge down my face (not literally this time, but it has been known in the past).
You can also see the latest from me and all the other ASICS Greater Manchester Marathon ambassadors in our first update at Athletics Weekly
AR Running do a whole load of other events too, including an amazing sounding coffee run with the excellent PACT coffee. I wish I could have taken part, but was in work this weekend (sympathy please!!). Still, they do have a special offer on for runners which you can find here.