Request a Bake
I'm hoping to make this blog more interactive by offering to make your requests. So, sweet or savoury, click on "request a bake"
Pretty happy, could do better. What, that's not enough? Oh ok then, here's the gory details…
10am is a late start for a marathon. It seemed odd to be having breakfast at a normal time before a race. The start was well organised and friendly but it was only as I went to find my pen that I realised that those with top-club get to hang out in the Elite area with our own bag drop and loo. Still, loo-queueing is good for settling the nerves.
As I arrived at the pen I recognised a whole bunch of athletes from Team Run Fast who train over at Mile End on the same night as Advent Running (who I go with and who are amazing and make track fun!). It was a little bit daunting but also felt nice to see some familiar faces. All the rest of the runners in my pen had their names on their bibs except for three of us. We had a bit of a giggle about how out of place we felt.
The gun went and I felt relaxed and happy – just glad to get out there. The streets looked familiar and a Emmanuel church Bournemouth were the first and the best cheer-squad I saw on the way around. I ended up in a bit of a head-to-head with another lady in orange shorts for a while, which Mr B commented on when he first saw me. I then realised that my watch wasn't auto-splitting, so I had no idea what pace my first mile was. Oops. I managed to change the settings as I ran.
Next I started running next to two gents, one who was an ultra runner who had already done mileage that morning and was helping the guy with him to go for 3:30:00. This worried me a little but I was pretty sure they were way off that. I soon saw a lady called Juliet who came one spot ahead of me last year. Her husband was cycling along some of the route to encourage her too and was clearly trying to get her to a 3hr so I set my eyes on trying to keep up with her but, in the friendliest way possible. By now I was starting to lose my earlier head-to-head orange shorts lady and the pace still felt good but I was feeling the heat a bit. Juliet had a bit of a nightmare race and proceeded to have stomach issues, which was worrying to see but she's a seasoned racer and still caught me up and overtook me again.
13miles. The first hill and the bit where you go through the finish line. Ugh. It's just mean. At this point I had my first mental wobble, but I know that happens. It's also the only point in the race where there is a really big crowd, so it was nice to get a boost from the band and of course Mr B was doing his usual speed-of-light dashing between points to cheer me on. At mile 14 someone shouted to another runner that they were way off 3 hr pace. I didn't think this was the case but it wasn't what I wanted to hear. Mr B caught me soon after and assured me it was still ok – I'd made good time early on so I had a bit to play with but I didn't want to rely on that.
The out and backs around the piers and into the 'chines' of Bournemouth don't help with keeping speed up as there's lots of turns, but the bit I was dreading was the hill at 17/18mile and the long out and back along the seafront at the end of the race. Don't get me wrong, running along the sea is lovely, but when you can't see the pier that you are aiming for it's a teeny bit annoying! As you'll see from the chart below, mile 17 is where things started slow up. Mr B informed me that he'd taken over my facebook page, which was lovely (if sightly embarrassing to hear). It's funny because he posted that at mile 20 I was looking strong, which isn't what I felt, but is testament to the excellent training plan Ben has had me on and the "you got it" attitude that AR have been instilling in me. I was still tempted to try to chat to Mr B …his words "don't speak, just run". My legs were feeling heavy by now and as I finally made it back to mile 25 Mr B started running with me. His valiant attempt to get me to sprint finish was somewhat ignored though! My form was awful and if you want a good laugh check the photo on the BMF website – I look like I've got a broken leg or something! I crossed the line in 3:04:50, 5th female and 41st overall.I knew that Juliet was way ahead of me and I wasn't sure of my placing but I knew that I'd done what I could. First things first – get a photo with my AR hat on of course.
Along the way I bagged a half marathon PB and I'm sill wondering if I might have done a 10k PB at the start too, which would explain a lot! I'm excited that Sophie Carter finished second, doing the British ladies proud in 2:56:42. Sadly Juliet didn't get her sub three either, but she's done it before and she'll do it again.
As always, the water crews were great (though I was very thirsty all the way around) and the people were friendly around the route. I think I took my gels earlier than I might normally do and I got through three which is unusual and probably too much. I made it through with no music, no podcast and whilst at mile 24 all I could think of was "let's get this over" and "please can I have a Mr Whippy icecream?", the moment I crossed the line I was glad I'd got the next race lined up. One of my favourite moments was around mile 20 when Mr B ran alongside me and shouted "enjoy it", because I did and I do but sometimes you just need to remember that at the right time.
The Sub 3 hr just didn't happen and you know what, I'm less annoyed than I thought I would be. Don't get me wrong, I'm not going to settle. It's still there for the taking but I'm learning more and more that no run is a waste of time when it comes to training.
Splits
Mile

Pace

GAP
Elev
1
6:40 /mi
6:39 /mi
2 ft
2
6:40 /mi
6:47 /mi
-23 ft
3
6:31 /mi
6:49 /mi
-63 ft
4
6:45 /mi
6:45 /mi
-4 ft
5
6:50 /mi
6:25 /mi
75 ft
6
6:44 /mi
6:38 /mi
-12 ft
7
6:41 /mi
6:26 /mi
31 ft
8
6:42 /mi
6:54 /mi
-58 ft
9
6:44 /mi
6:27 /mi
-36 ft
10
6:45 /mi
6:38 /mi
25 ft
11
6:47 /mi
6:45 /mi
-19 ft
12
6:56 /mi
6:27 /mi
54 ft
13
7:20 /mi
6:45 /mi
36 ft
14
6:41 /mi
6:39 /mi
-74 ft
15
7:05 /mi
7:01 /mi
-24 ft
16
6:48 /mi
6:41 /mi
-4 ft
17
7:02 /mi
6:55 /mi
-7 ft
18
7:52 /mi
6:38 /mi
134 ft
19
7:17 /mi
7:07 /mi
-35 ft
20
7:03 /mi
7:11 /mi
-71 ft
21
7:17 /mi
7:11 /mi
-29 ft
22
7:11 /mi
6:35 /mi
3 ft
23
7:10 /mi
6:52 /mi
17 ft
24
7:39 /mi
7:10 /mi
-3 ft
25
7:44 /mi
7:24 /mi
3 ft
26
7:45 /mi
7:35 /mi
-26 ft
0.3
7:45 /mi
7:06 /mi
28 f
Have you been enjoying the Great British Bake Off? As I type, I don't know who will win but after a slow start to the series I feel like it's been a good mix of crazy-mad inventiveness and good solid baking. Ok, chocolate isn't really baking but we'll let them off that one.
If you've been inspired to bake more, why not join Beckie and me as we bake our way through Hummingbird Bakery's Home Sweet Home recipe book. You can pick a copy up pretty cheaply and so far it's been an interesting challenge with some more tricky bakes and some really simple ones.
I'm playing catchup at the moment, hence being a bit out of order with these cupcakes. As usual, the biscuits on the top are entirely unnecessary, but they are pretty and add a bit of oomph to the ever reliable cupcake recipe.
True to form I thought I was being organised and sticking to the recipe until I realised that the custard was meant to go inside the cakes, not between the biscuits. It sort of defeats the point of the cakes if there's no custard in them, but hey-ho! I made half the amount of icing and custard (as you always should with a hummingbird recipe). it turns out that you can't just halve the flour component for the custard as it gives you a VERY solid custard. Still, it worked well for erroneously using as biscuit-glue!
Custard Cream Cupcakes
from Home Sweet Home by the Hummingbird Bakery
Ingredients
For the Custard Cream Biscuits (I chilled my dough overnight as Beckie found hers rather soft)
100g unsalted butter, softened
140g caster sugar
1 egg
200g plain flour
1/4tsp cream of tartar
For the sponge
70g unsalted butter, softened
210g plain flour
250g caster sugar
1 tbsp baking powder
1/2 tsp salt
210ml whole milk
2 large eggs
1tsp vanilla extract
For the custard (I made half)
220ml whole milk
2 large egg yolks
1 tsp vanilla extract
40g caster sugar
15g plain flour
15g cornflour
For the icing (I made half)
660g icing sugar, sifted
210g unsalted butter, softened
60ml whole milk
1 tsp vanilla extract
a few drops yellow liquid food colouring (I omitted this)
The cakes are made the normal hummingbird way, by blitzing the butter with the dry ingredients and then pouring in the wet.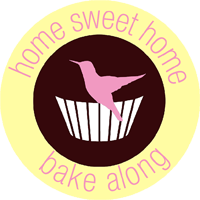 Next up: Chess Pie – see Beckie's here
You may have noticed that
a) I'm a bit behind
and
b) I've missed number 42
Actually, you probably haven't noticed because you have better things to be doing, but one can always hope.
Anyway. Custard cream cupcakes (no.42) will be forthcoming shortly but in the meantime here's monster of a cake for you. Ladies and Gentlemen I give you chocolate malt cake. Eat it and fall into a happy diabetic coma. You can see Beckie's version here. I agree with her that the cake was a bit on the dry side, but when I asked others about this they disagreed. I think you could up the amount of fudge between the layers and maybe not even have any of the cream cheese in between. I know, it wouldn't look as good when you cut into it though and if there's one thing you can be sure of with Hummingbird it's that they've thought of the aesthetics as well as the taste.
This cake has a good effort : impact ratio. Three layers always gives a bit of extra wow factor.
Chocolate Malt Cake
from Home Sweet Home by the Hummingbird Bakery
Ingredients
For the chocolate fudge sauce
30g dark chocolate
20g cocoa powder
1/4 tsp salt
100g golden syrup
25g caster sugar
60ml double cream
For the sponge
120g unsalted butter, softened
300g caster sugar
3 large eggs
115ml buttermilk
40ml sunflower oil
1 tsp vanilla extract
160g plain flour
70g cocoa powder
1&1/2 tsp baking powder
1 tsp salt
For the frosting (I made 2/3rds and still had enough for another cake)
900g icing sugar, sifted
150g unsalted butter, softened
300g full-fat cream cheese
240ml double cream
120g malt powder (horlicks)
Decoration
70g Malteasers, roughly crushed, plus a further 25-30g whole malteasers
It's nearly time. This weekend we go to Bournemouth.
Excited, nervous, excited, unsure, excited, fired up…etc. etc.
Current thoughts running through mind run along the lines of:
Can I start now please? // BUT IT'S GOT HILLS! // You've got this, training has been good // What if last time was a fluke? // Just go and have fun // BUT IT'S GOT HILLS! // You know you can finish, just dig in // No headphones // yey, runtime //argh!
and on….
In honour of British Roast Dinner week, here's my post-roast pudding recipe. Because once you've made the decision which type of Sunday roast to have, the last thing you need is to have to chose crumble or pie. Now, custard or icecream?
First posted over on my corner or RangemasterUK's site.
——
The 23rd September – 4th October is British Roast Dinner Week. Restaurants and pubs around the country are putting themselves forward to win the crown of Best Roast Dinner, with the regional finalists announced on the 25th and the winner on the 4th.
Roast Dinners are just one huge delicious dilemma to me. It's hard enough deciding on what to have for the main part – meat or veggie, which meat? So when you add in condiments (apple sauce, horseradish, mint sauce), the sides (Yorkshires) and the vegetables it's easy to understand why we never grow tired of our Sunday favourite. It's so versatile. You can make it as complicated or simple as you like and almost all the prep can be done ahead of time.
Since everyone has their own favoured way of cooking a roast I thought it would be foolhardy to try to tell you how to make one, though for the record my Dad's roast potatoes are the best in the world. I won't hear otherwise.
When it comes to puddings after a roast I have yet another quandary: crumble or pie? In general I'd side with a good crumble as long as it comes with custard, but every now and then I waver. So, I bring you the Apple Crumble Pie recipe. It's not just any pie though – the crust is made out of sugar cookie dough so it's really crisp and has just a hint of cinnamon to it. I'd be tempted to mix some peanut butter in too but that's not very British, now is it?
Apple Crumble Pie
Equipment
7 inch loose bottomed or spring-release cake tin or if you want a thinner, larger pie then an 8 inch flan tin
For the crust
140g soft unsalted butter
75g caster sugar
190g plain flour
1/2 tsp ground cinnamon
30g ground almonds
Cream the butter and caster sugar until light and fluffy.
Mix the flour, cinnamon and ground almonds together in a large bowl.
Add the flour mix to the butter and sugar. Beat until it has come together into a dough.
Place on a floured surface and roll into a ball, then press flat.
Wrap in a bag or clingfilm and place in the fridge for 30mins (you can leave it longer if you want to prep ahead – just make sure that unless it's a very hot day you take it out 10mins before you want to roll it otherwise it'll be too brittle)
For the Filling
A washing-up bowl full of windfall apples (or about 5 large cooking apples)
Peel and chop the apples into chunks.
Place in a saucepan and add just enough water to cover them.
Put the lid on and simmer until tender.
The time this takes will vary depending on the type of apples but is likely to be about an hour. Keep an eye on the water and top up if necessary. You don't want a lot of liquid but they shouldn't boil dry.
Leave to cool. You can freeze any you don't use.
For the Crumble Topping
110g plain flour
40g butter
40g soft brown sugar
pinch cinnamon  – optional
Rub together the flour, butter and cinnamon. Stir in the sugar.
To Assemble
Take the dough out of the fridge and wait until it's pliable.
Lay some clingfilm on the work surface and roll the dough out on it until about 3mm thick.
Place the base of your pie dish or cake tin face down in the middle of the dough.
Adding a 3cm border, score lightly in a circle around the base.
Place the bace back in your tin, peel the dough off the clingfilm and lift into the pie dish / tin.
It may break but you can patch it up with offcuts.
Bake blind at 160c for 15mins or until turning golden.
Take out and leave to cool.
Using a slotted spoon, fill the base with apples. You want them to be quite dry so the crust doesn't go soggy.
Cover with a generous helping of crumble. If using the cake tin sprinkle half on, press down a little and then sprinkle on another load. It'll help it stay put when you take it out of the tin.
Bake at 180 for 15 mins.
Leave to cool enough to get it out of the tin or serve straight from the tin.
Serve with custard or ice-cream, if you must! Can also be kept and served cold.
Sad news everyone. I've had to throw a pair of trainers away. They were not the most beautiful trainers but they've served me well. After an end of holiday pre-flight run ended in a downpour I decided that a soggy 24hours in my suitcase would finish them off, so there wasn't any point bringing them home. They've done way over the suggested mileage and had got a hole n the heel padding of each shoe, so it seemed  sensible. I hate throwing trainers away as they're not cheap and it seems frivolous to get rid of them but the impact wouldn't be good for my knees and the smell wouldn't be good for anyone within a 5mile radius.
I have 2 issues when choosing shoes and I suspect they are fairly common:
I'm not sure if I over pronate or not (tilting the foot inwards). When I was originally fitted I was told that I ran stable and prescribed the Kayanos. However, the Kayano is usually for pronaters. When I tried some shoes on holiday I did pronate slightly and they suggested some stability shoes (Saucony Hurricane). I'd been for a 20mile run though that morning and I think that might have affected my run on their treadmill. At the New Balance shop they assessed me by eye as I walked and said that I was stable again. So…who knows?!
Toes. I started running in Nike Pegasus and never experienced the dreaded "running feet". Then I switched to the ASICS which have been great to run in – never any injuries and much less achey feet. But, I lost a toenail on a marathon and my feet are increasingly minging (sorry everyone). I think it's because of the extra padding which squashes them in. Should I just go a size bigger?
Here's the shoes in the running (ah-ha-ha!) at the moment:
Saucony Triumph ISO
Neutral shoe.
I found this really soft and comfortable to run in but when trying them on a treadmill I showed slight over pronation so the Saucony Hurricane was suggested.
Weight: 255g
Saucony Hurricane ISO
Stability shoe.
Saucony say this is for moderate to severe, but this was suggested after only slightly over pronating.
I like the fit a lot but it felt a good deal firmer than the Triumph and my Kayanos
Weight: 266g
Brooks Adrenaline GTS 15
A stability shoe but felt a bit softer than the Saucony equivalent. Interestingly, need a half size bigger for these.
Weight: 261grams
ASICS Quantum
Not available yet in the UK but I tried them in the US. Felt very comfortable and padded.  I suspect they will be expensive when on sale. They are at the heavier end of the spectrum and apparently have a mid section full of gel for maximum comfort, so firmly marketed at long distance runners.
Weight: approx 280gg
I think this is a neutral shoe, though seems to be slightly aimed at over pronaters. Hard to find out at the moment,
New Balance Fresh Foam Boracay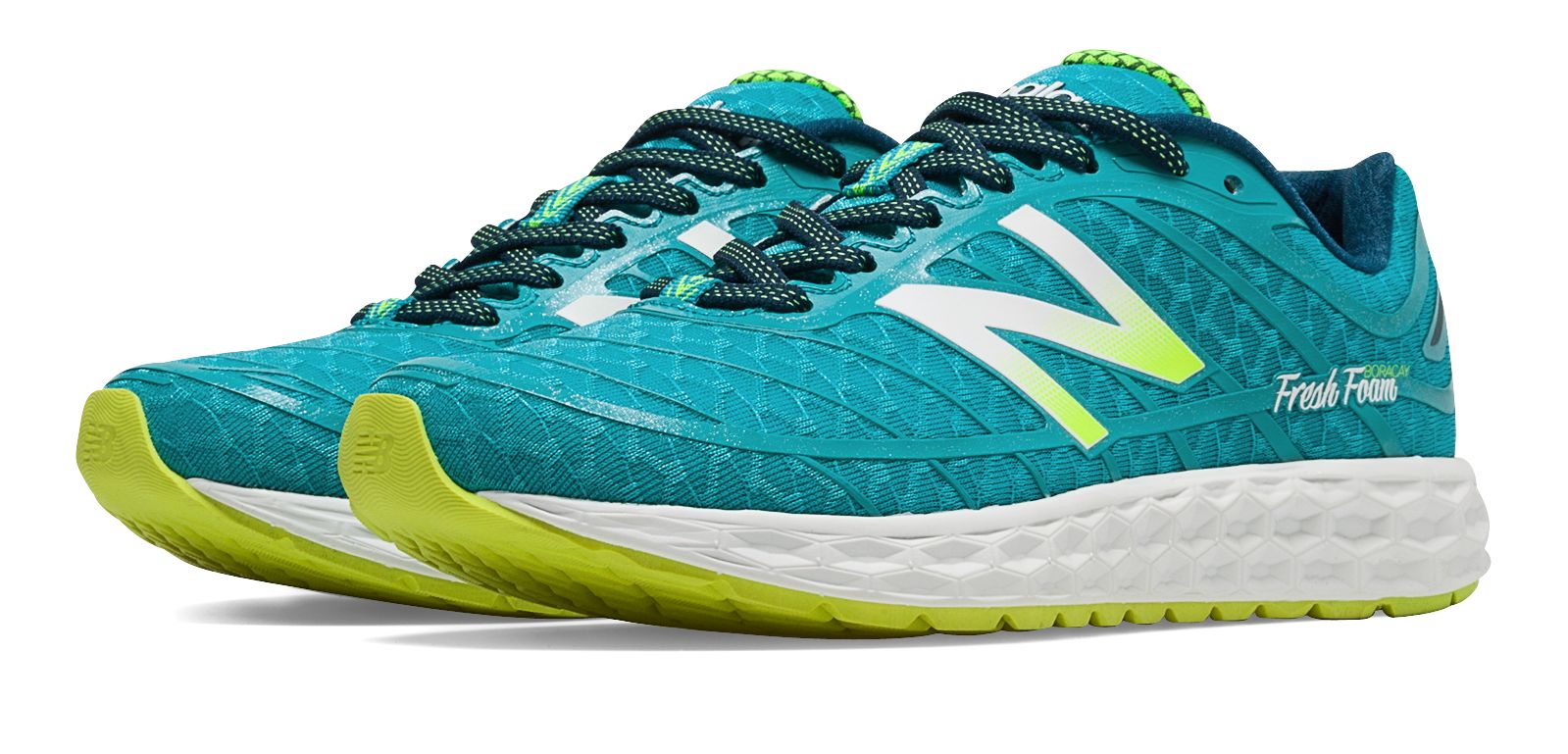 Neutral shoe. Very padded on the upper as well as the sole. Very light too. These were easily the most comfortable to walk in  but I'm a bit worried that the foam might compact very quickly and I'd have to replace them much sooner than normal. On a hot day my feet felt very loved, but slightly claustrophobic in them.
Weight: 199g
New Balance 1260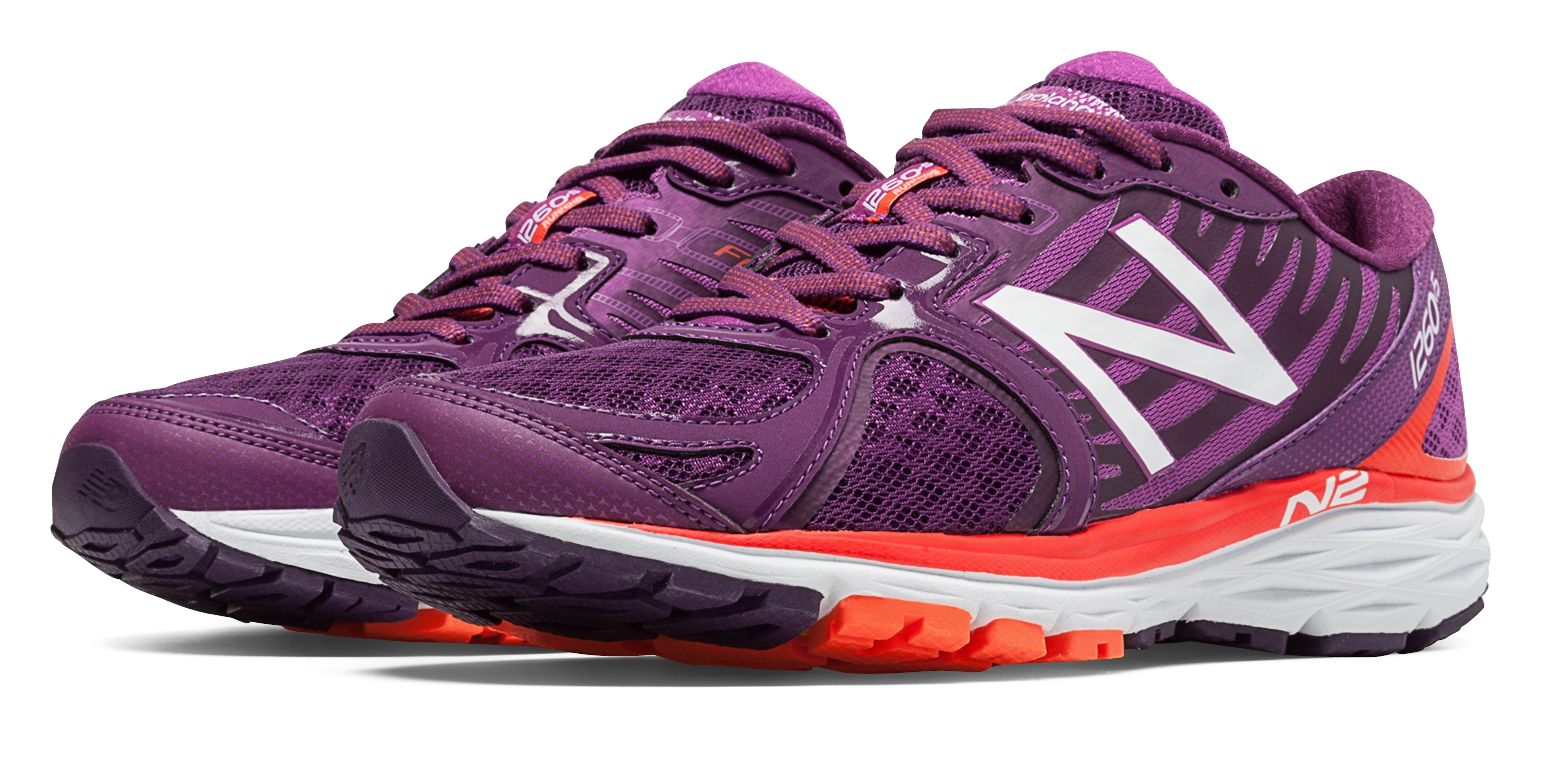 Stability shoe. I'll be honest, I can't remember much about these other than that I thought they were fine. Firmer on the feet, as would be expected form a stability shoe. Plenty of room around the toes.
Weight: 288g
Nike Air Zoom Pegasus 32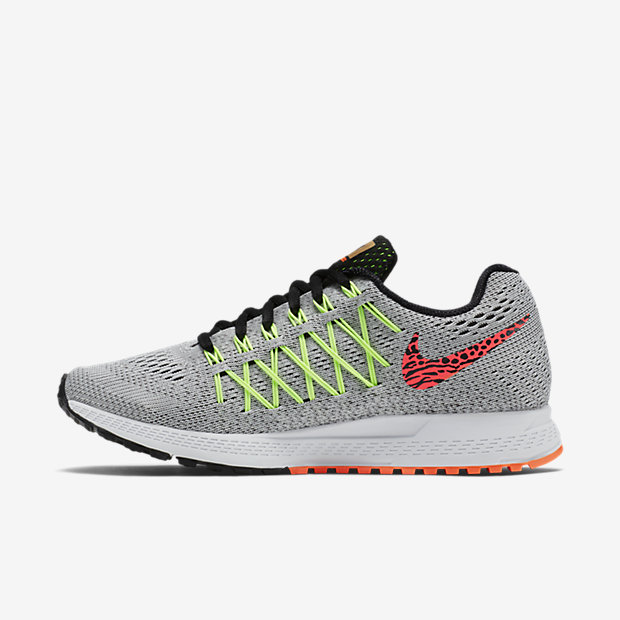 Haven't tried these, but given my history with them they are definitely in consideration. Also they are much nicer looking than the others.
Weight: 244g
Late addition – Saucony Type A6
Recommended to me by one of the Advent Running Collective who I train with at Mile End Stadium. This is a very light neutral shoe. He mentioned that they are hard to find, but worth it for the speed. The weight and slightly minimal style could be enough to get me those 2 seconds I need to go sub 3hr.
Much more like a racing flat shoe. I'd definitely have to try this out for a fair bit before buying but it's certainly a tempting idea.
Weight: 127g WOW!
—-
I've not included any Adidas here just because they've not come up in discussions and I've never run in them but I'm open to suggestions.
I'm told that Run and Become is a good place to go for knowledgeable advice in London, but if anyone reading this has any other ideas I'd love to hear them.