Request a Bake
I'm hoping to make this blog more interactive by offering to make your requests. So, sweet or savoury, click on "request a bake"
It's National Fitness Day today. I'll be marking it by doing my usual runcommute but I'm sure you can find something more interesting to do. Here's a thought: maybe you could send me photos via twitter.com/gillbla and I'll do a round up if I get any responses. I realise I'm setting myself up for a fall there if no one sends anything.
On Monday a new campaign was launched by This Girl Can and The Running Bug. It's the #1mile challenge and the idea is that you run / walk/ bike / skate / whatever for a mile, film a little 10second video saying you've done it, and then tag 3 others to take on the challenge. It's aimed at women, but I'm sure some of you gents can embrace your feminine side and join in.
Here's my video and if you ever want to link up with me on Twitter, Instagram, Strava or Running Bug then you can find me @gillbla.
Training on holiday is going well – haven't missed a session and getting to run with Mr B is lovely. I think he set the tone by demanding a run the first morning and I'm glad he did.
I persuaded him out on a threshold & 90% effort session in Vermont. It was tough – it's very humid here. Threshold section was awful, really slow – over 7minute miles. 90% ones were: 5:37, 6:00, 7:02(!), 6:13, 6:24,7:02(!). Yikes. Ah well…
Next stop on the holiday tour was the Ben and Jerry's factory. It didn't disappoint. It's only little, but they are *super super* (!) friendly. We got free entry and free cones thanks to the fact that we all turned up kitted out in B&J promo gear.
Next up – Montreal. The land of roadworks and building projects. We stayed in a lovely Air BnB very close to an excellent coffee shop.
Mr B discovered that you can run around the Montreal F1 track, so our route for an easy-run day was sorted.
Given that it was a Friday, which would normally mean Beigel Run with the AR Collective, I thought it only fair to have a bagel as part of brunch.
We spent the day wandering around exploring and finished up in a square called Jardin Gamelin which had an open bar and entertainment. Mr B and the Howards (our mystery co-holidayers) went for burgers but I think I won with this lobster roll. I was feeling a bit nervous about my 60min attempt at marathon pace the next day. It's been a long time since I've tried that kind of speed for that long on my own.
An early start and I headed out to find the canal and go exploring, whilst trying to keep up marathon pace (6:52) . It's hard when you're not sure where you're going though! Splits were 6:45, 6:52, 6:53, 7:00, 6:53, 7:00, 6:54, 7:12, 7:04 so not amazing, but I feel that if I'd have had a clear route, no traffic and some fuel I could have nailed it. So all in all I'm quite pleased. I'm training without taking water / gels so that I feel the benefits when I used them. I rewarded myself with a really good capuccino from Pourquois Pas espresso bar.
Having done 10miles on my own that morning, it seemed like a great idea to walk 8 miles to find Market Atwater. Hmm. Both of us were hungry by the time we arrived so it's a good thing we found Bon Vivant for some eggs benedict. The market was ok, but not what we expected. We sat by the canal for a while and soaked up the atmosphere and the above-average standard busker who was playing nearby,
Time to leave Montreal, so time for a rest day. This included an epic drive and 1.5hrs at the Canadian border – mad. Baby Charissa, who is the Howard's baby, was fantastic despite being stuck in a car seat for hours on end.
So, we're back in Greenwich, CT and it was time for another long run this morning. Mr B wanted to run to the private beach that all residents are allowed to use. I got up early, did 6 miles (should have been further  – got lost – what a surprise) and came back to collect him. We then ran the 13 mile round trip to the beach. It ended up being the longest Mr B has run since Mablethorpe Marathon in 2011 and though I know he was annoyed at his pace, I think that's pretty impressive. 20miles bagged for me and some more successful run-tourism. Do I really have to go back to work next week? Boo.


Tomorrow – easy run / rest day (to be decided) and we travel to Philadelphia and then DC. I can't wait to run around DC!
Disclosure: I did not pay for the food in this review. You Me Sushi approached me and asked if I would like to review their food and delivery service. I was clear that I would only give my honest opinion when reviewing the service and food. I will be going there in the future to spend some of my own money…just not as much.
What:
Vegetable Gyoza  £3.95 (5 pieces)
Chirashi £8.45 (1 large bowl)
Sesame Seared Beef Sashimi  £6.95
Soft Shell Crab Temaki  £5.95 (1 hand roll)
Grilled Eel Nigiri £3.95 (2 pieces)
Where: You Me Sushi
Distance from W1A: 0 – they delivered. Ordered at 11.20 and arrived just before midday. Very friendly delivery man.
How much: n/a the meal was complimentary  but individual prices are listed above
Notes:
My overall impression was how wonderfully fresh everything was. I didn't spot a single droopy salad leaf, the fish was tasty and meaty and the gyoza were piping hot. You could definitely tell it was made to order and that the ingredients were all new that day. There was also a never ending supply of extra ginger and sauces. Note to self, you cannot handle a broad-bean sized chunk of wasabi.
My top item has to be the Chirashi (see pictures below), a huge bowl full of sticky sushi rice topped with salmon and tuna nigiri, prawns, avocado, Japanese omelette, pickles, roe, some sort of seafood mix, beautiful ginger roses and salad. It was supplied with unagi sauce, spicy mayo. It was really filling and would easily have served as a large meal on its own. I have to admit to trying but leaving the larger of the roe. The tuna was particularly interesting (in a good way). I couldn't put my finger the taste – somewhere between fish and red meat. I know that's what the texture of tuna is meant to be like but I hadn't noticed the very particular flavour before.
The seared beef was incredible. You wouldn't think it'd be so easy to eat meat that raw, but I guess that must mean it's good meat as it wasn't chewy at all. The eel nigri was nice and fatty (I think that's how eel should be?)
The gyoza, as mentioned above were piping hot (the menu says they are served cold but I'm not complaining). I slightly prefer the ones in Abokado, which I think have more mushroom in them and maybe less onion? But they were still very good and as should be the case with gyoza, didn't feel like they were lacking meat.
The soft shell crab was my least favourite, though through no fault of the ingredients or cooking. I have wanted to try this for a while but hadn't twigged that it was deep fried. I loved the crab meat but whilst the he shell was very crunchy, it was just a little bit too deep-fried for me. I like the clean feeling of sushi too much to want anything resembling batter involved in it.
You Me Sushi branches are open from 11am-10pm and charge a £2 delivery fee.
Scores
Taste: 8/10
Value for money: various/10 and it's probably not fair to say since I didn't pay. If I was staying in town for dinner one evening I would certainly get the Chirashi bowl and if a group of friends wanted to order a selection together for lunch I'd recommend it.
So, holidays are brilliant. Lovely friends, beautiful places, good food and fantastic running country.
As you read this I'll be somewhere in either America or Canada. Mr B and I are off on a long overdue visit to a friend in the USA  for two weeks (don't even thing about robbing me, we've got a house sitter).
In case you hadn't noticed, I love running and one of the things I enjoy about going on holiday is the chance to explore on foot and that I get a chance to run with Mr B. Not everyone loves running though and we're on holiday with others so I don't to be a pain in the piriformis. So, with Bournemouth marathon looming (just over a month) and the challenges of jet lag and wanting to make the most of our trip, how do I fit in the training? I'll admit I'm not the most knowledgeable person about this sort of thing, but I do have the wisdom of the ever-patient Ben at Full Potential who definitely is knowledgeable (I'm pretty sure I never write about FP without the "ever-patient" modifier). So, here's what I'll be planning to do over the next 2 weeks:
Focus on 3 good sessions each week and any other times I feel like running I can do an easy run.
Don't do any of the 3 sessions back to back (this is going to involve a bit more planning due to how much journeying we're doing)
The sessions are basically the same for the two weeks. 1x long run (150mins ideally), 1 x threshold & or threshold and 90% session (which work out at under an hour), 1 x 60 min at marathon pace.
I'll let you know how that goes!
Added:
Mr B woke me up early yesterday wanting to go for a run. How could I refuse?
It's unusual that Beckie and I disagree about a bake, but whilst she thought  this was different to a quiche, it was still much too quiche-like for it to get huge amounts of love in our household. It even engendered a somewhat heated debate about why they should even be allowed to call it savoury cheesecake (I was defending Hummingbird on the basis that quiches normally use whole eggs as their setting ingredient and this uses cream cheese and egg yolks).
Despite the quiche-cake debate, I would heartily recommend this recipe. It was very successful, very easy and it's incredibly flexible. As Beckie notes, it would make a great picnic offering. For the base I used some spelt and muesli crispbreads from Aldi. It meant I didn't have to buy the seeds separately, though it did require a bit more butter to bind.
I used 1/2 the amount of base mixture and 2/3rds of the topping for my cake because I knew we wouldn't want a whole on and I had a very deep tin.
I used a mixture of peas, mangetout and green beans and omitted the basil.
By the way, I'm away for two weeks now so I'll be catching up on my return. Tarra!
Savoury Cheesecake
from Home Sweet Home by the Hummingbird Bakery
For the base:
125g unsweetened wheat or bran biscuits or crackers
50g mixed seeds (sunflower and sesame)
50g unsalted butter, melted
For the cheesecake topping:
250g full fat cream cheese
300g soured cream
4 large eggs
140g mature cheddar cheese, grated
10g fresh basil, roughly chopped
200g peas
200g fine beans
200g runner beans
Join Beckie and me in our Epic 100 part bakealong. Next up: ON HOLIDAY – SEE BECKIE'S BLOG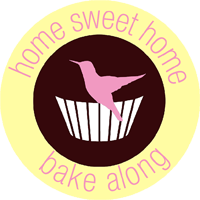 I'm adding this to CookBlogShare from www.hijackedbytwins.com which this week is being hosted by Kerry Cooks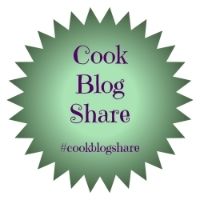 Next up: Custard Cream Cupcakes
What: Handpicked devonshire crab roll
Where: 48 Newman Street Tavern (takeaway window)
Distance from W1A: 0.4 miles
How much: £5
Notes: After trying a sample of this one lunchtime, I've been promising myself I'll go back. Freshly made every day (to the point where they've sold out when I've tried to go before) these rolls are bought from a little window at the side of the pub. They look great all parcelled up with wax paper and a parcel label.
The crab tasted and felt really fresh, the dressing was tasty and light – thankfully not a cloying mayo. The salad was crunchy and the caper, well, the capers are the jewel in the crown. The kind of ingredient that I never think about and yet when included they lift this from nice to really worth savouring. My only criticism is that I didn't need the spring onions. I felt they erred on the side of overpowering the delicate crab.
This roll made me stop and focus on my lunch. I took time to taste it and once I'd taken that first-bite photo I wasn't tempted to multi task. I think I'll be going back to try the beef roll sometime.
Scores
Taste: 8/10
Value for money: 8/10 I can't give it more because £5 for a sandwich still seems like a lot, but when you compare it to other places and any specialty sandwiches, it's really not bad at all. Fresh ingredients are worth it.