Request a Bake
I'm hoping to make this blog more interactive by offering to make your requests. So, sweet or savoury, click on "request a bake"
I try to take a packed lunch and breakfast to work as much as possible but there are inevitably days when I forget or when I'm in town in the evening as well and need to get food. So, I'm going to start a new series called W1Ate about things I have eaten within the radius of my workplace, W1A. This will sometimes be a sandwich from a supermarket, sometimes just a coffee, sometimes more substantial outings. Sometimes it'll be adventurous, sometimes very safe. it'll always be pretty brief!
What: Raw BLT sandwich from Raw Imagination "A classic reinvented. With a generous portion of coconut chips tossed in olive oil, smoked paprika, and maple syrup. Accompanied by crispy lettuce and juicy tomato to hold true to its famous name."
How much: £5ish – can't remember exactly but remember thinking it was pretty steep
Notes: I thought I'd fully embrace the Planet Organic style and go for a raw-vegan offering. The "bread" was firm and flat – closer to a crispbread than normal bread. As a while the sandwich was enjoyable and tasty. Ingredients very fresh and crunchy but somewhere in the mix there was WAY too much onion. I spent the rest of the evening holding my hand infront of my face. A shame as it was an intriguing and enjoyable mix of textures.
Where: Planet Organic, 22 Torrington Place, London WC1E 7HJ, United Kingdom
Distance from W1A: 0.6 miles
Scores
Taste: 3/10 (caused by the onion)
Value for money: 5/10 I realise good ingredients cost money and raw food is harder to manufacture, but that much seems a lot for a sandwich.
I bought the sandwich with my own money. All views are my own.
Don't run away. These are good, honest. They have an earthiness and density to them which sets them apart from traditional brownies.
This recipe bean-brownie dropped into my inbox as part of an update from RunningBug. Their email came hot on the heels of some photos of amazing looking black-bean brownies made by a vegan running friend, so I decided that clearly the recipe needed to be made. I see future experimentation and adaptation of this recipe.
Other variations can be found at Kelly's Food to Glow, Chocolate Covered Katie, Gluten Free Vegan Girl (these sound the best) and Naturally Sassy
Dark Chocolate Bean Brownies
(gluten free and vegan)
400g tin cannellini beans (but I used black beans because I'd seen them used in other versions)
2 eggs   Er, how did these sneak into the recipe? I'm 95% sure I didn't use eggs. I may just have overlooked them. Need to make these again to check. Sorry everyone. If you're making them and the mix looks dry, add 1 tbsp more of oil and 1bsp more of the milk. If you're worried about the rise add another tsp baking powder. Sorry all! Bad baker.
2 tablespoons oil
1 tsp vanilla extract
2 tablespoons milk (can be almond, soy, coconut)
60g cocoa powder
150g ground almonds
150g muscovado sugar
1 tsp baking powder
Preheat oven to 160c and line a brownie tin.
Drain and rinse the beans and then blitz in a blender them until smooth (or mash them)
Add the egg, oil, vanilla extract and milk and mix thoroughly.
Add the cocoa, almonds, sugar and baking powder and mix again.
Bake for 30mins.
When cooled, cut up and keep in the fridge (they go a bit dry otherwise and the beans might ferment!)
I've seen versions of these with peanut butter or speculoos butter mixed through them. Both sound fantastic. They'd also be good warm with icecream.
This is for all those who say "you run to work every day? – I could never do that". The caveat being that I enjoy running. It's not something you should or have to do, but it really can be rather fun.
1. Get your running clothes out the night before and pack your rucksack.  An old piece of advice, but true. If you trip over them as you get up you're less likely to "forget".
2. You don't need an expensive bag or kit – I use a £10 one from Mountain Warehouse and it has never chafed and fits everything in very nicely.
It's not necessary, but have recently been trying out I Am Runbox which is good for keeping clothes smart if you're in a more formal workplace. So far I rather like it. It stops things jiggling around (the clothes etc, not me) and it's very light.
(You may think that's a bad photo but I don't normally look even half as together as that when I leave at 6.20 every morning. But hey, it's dark most of the year!)
3. Work out how much money and time you are saving. It's a great motivator. I reckon it takes me 10mins more to run-commute to one of my offices and it's actually 10mins faster for the other one. I save as least one tube fare, if not two so that's up to £7.90 a day if I'm doing cross-office journeys. Add to that the saving on gym membership and it's rather a lot.
4. Set your alarm earlier than you think you'll need. It might seem brutal, but if you feel flustered and rushed the first time you try it you're less likely to try again. You can trim the times later.
5. Decide to do it and do it. Maybe try a Monday and Friday the first week and see how you feel. I know twice in a week sounds like a lot but it'll help you get in a routine.
6. Breakfast. You're unlikely to want to eat breakfast before you run if you're getting up early. So long as you're not going for more than about 1hr 30 and you had a good dinner, that's fine. Make sure you've got something nice planned for breakfast at the other end though and some snacks for mid-morning munchies. I have a favourite cereal that's a bit stupidly expensive, but I can justify it because of the saving I make by running. I have large bowl of it mixed with Go Nutrition's Jammie-Biscuit flavour protein powder (because I do a lot of running so I need the oomph and who doesn't want their breakfast to taste like Jammie Dodgers?). If you're not doing as much then work out whatever you think you need to keep going. I'm guessing plenty of carbs and a bit of protein, but I'm no nutritionist.
Friday is bagel day for me:
7. Find a good podcast or audio book if it's safe to run with headphones and you like it –  the time will fly by. Sometimes though it's nice just to look at the world and think. Your call.
Do contact me via twitter or instagram @gillbla if you want any other advice. I usually post a photo at the end of my run commute every day so you can keep a track of me!
Here's some other thoughts and things I have learned:
 If you have showers at work, run in the morning. It's much the better of the two. If you don't then running home is probably your only option. Running home does mean that you don't have to pre-plan your clothes every day, so there's something to be said for that.
If you run into work then one day you WILL forget a key item of clothing. For men this is likely to be less of a challenge, but ladies I suggest you have a secret hiding place for emergency items or at least have a think what you'd do should the situation arise eg. where is your nearest purveyor of undergarments or which colleague can you ring to do an emergency shop-stop on the way into work.
If you get into work early enough then you can probably sneak into a meeting room and use a travel hairdryer without anyone except a slightly bemused security guard noticing. Other wise, hand-dryers + plait/bun are the friend of the female run-commuter.
Never try drying long hair in a dyson hand dryer. Oh the knots.
Shampoo can be shower gel too. No need for two bottles. Also, invest in a screw top travel bottle. It won't flip open by accident and drench your suede brogues in shampoo (not that I've ever done that of course).
Don't let other things drop that you'd normally do. If you normally say goodbye to people before leaving for work and they're not up, leave a nice note. For me, I would normally read my bible and pray first thing in the morning and it's important that doesn't drop off as a result. Sometimes I do it before I leave and sometimes over breakfast at work.
This is where my runcommute ends:
I was sent the gonutrition and IAmRunbox stuff for free but wasn't required to write about it. I am about to re-stock anyway, so I'd spend my own money on them
Knowing that my scones could normally furnish David with adequate weaponry to slay Goliath, I was pleasantly surprised with how these turned out. Still not as risen as they should be, but not bad.
When Beckie and I were baking all the technical bakes from The Great British Bake Off we discovered that neither us are a big fan of the scone (see here and here). Shortcakes are essentially scones without sugar in, which sounds like a bad idea to me so I divided the ingredients by a 1/3rd and made a mini batch. It seems odd to complain about the lack of sugar in a Hummingbird recipe but unless you slather these in so much fruit or jam and cream that there's not much point them being there, I'm not sure what you're meant to do with them.
Basic Shortcakes
from Home Sweet Home by the Hummingbird Bakery
Makes 8
240g Plain flour
1 tbsp baking powder – yet again I misread this, I just can't imagine putting a tbsp of baking powder in things. Luckily because I'd divided the recipe it didn't make as much of a difference.
1/2tsp cake salt (thanks to Louisa for spotting that)
120g cold unsalted butter, cubed
160ml milk
3 tbsp caster sugar (for sprinkling on top)
Make in the same way as you'd make scones.
Join Beckie and me in our Epic 100 part bakealong. Next week: Cherry Pie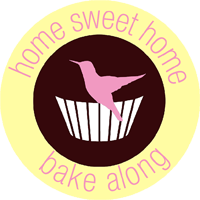 I'm also adding this to CookBlogShare hosted Super Golden Bakes
As part of my bid to explore different types of training and under the watchful guidance of FullPotential, I'm running a few 10ks over the summer. I'm hoping it'll help build speed and also give me race experience without the all-or-nothing pressure of a marathon.
The first of these was the BBC Running Club Regents Park 10k last Thursday. It's an annual 3 laps of Regents park, it's open to anyone and it's very friendly. There are about 180 entrants and everyone goes to the pub afterwards. Guess what? I won 1st place female! Ok it's a little, low-key race and ok there are other factors (below) to note. But still, my first 1st place! This is exciting. Now, read on for more of a race report if you're interested. Full results here.
—
I was looking forward to the race but had absolutely no idea what kind of time I should expect. There's time to fix mistakes in marathon distance, but with a 10k it's all decided much sooner.
I got to work on the morning of the race and realised I'd forgotten my phone. I've only ever done races with music in one ear and I think I felt more nervous on the starting line without the comfort blanket of some good tunes than I've felt in any race ever, perhaps even Manchester and the big 3:00:00 attempt. I'd been wanting to try racing without headphones for a while, since no professional runners use them, but everytime I've thought 'I'll do it in the next one'.
I got a good start from the middle of the pack and managed to work my way past all the ladies by 1.5k. After that I just wanted to go out strong and stay even-paced. Negative splits would have been lovely. With a marathon pace of about 6:52 you'd think I should be able to run 10k a lot faster but speed is something I struggle with. Splits of 6:37,6:41,6:48,6:49,6:48,6:52,6:59 show that I need to be careful not to go out hard and suffer later. All in all though, I really enjoyed it. I kept my lead the whole way around and the next female was a couple of minutes behind. The only sligh downer is that had the two ladies who came 1st and 2nd last year been there, I still would have come third as they had times of 40 and 41mins. Something to aim for.
As far as the music issue was concerned: there were a few moments when my breathing bothered me and I'm not sure if a great song could have given me a bit of extra oomph. However, hearing my breathing made me remember to correct my posture and made me focus on something ahead of me. I think (hope) I could get used to it.
Next on the agenda is:
Normal training this week inc. Tuesday Track night with Advent Running
Saturday: 10k in the Olympic Park while Mr B goes off to play a golf tournament.
From next Monday (8th) Mr B is starting a weekly pilates class to help with his back. I'm going to go too and am really looking forward to it. I've heard it's good for runners. Any pilates advice (inc what to wear) much appreciated.
It's rhubarb season. I LOVE rhubarb. When Dad grew his own rhubarb we used to eat the young stalks raw, dipping them in sugar. My mum makes a mean rhubarb and marmalade crumble and I think it's possibly my favourite type of crumble. I've not had it for years though because rhubarb season isn't really custard season and thou shalt always have custard with crumble.
I was recently sent some Allinson flour and Billington's sugar by the team at BakingMad.com in return for trying out one of the recipes on the site. The first thing I saw when I went on the site (and as it happened was then recommended to me by BakingMad) was the Rhubarb Crumble Slice recipe. I'm afraid I didn't go any further – summer-friendly rhubarb crumble is a winner for me. I think you could easily cut down the amount of sugar in the recipe if you don't mind a bit of zing to your rhubarb. You could also make it using a whole range of fruits or indeed jam. It's very easy to make and perfect for picnics or transporting as it's pretty sturdy and any stray bit of crumble will tidy quite nicely into your mouth!
I have to admit, I used to use BakingMad a fair bit but had forgotten about it. It's gained some nifty features since I was last there such as a shopping list generator an "Bake Made" which give full screen step by step instructions with the ingredients for each stage broken down. My only improvement would be that you could click anywhere on the page to move to the next stage – the less touch-time on the key pad when you've got sticky fingers the better.
As for other recipes, I've bookmarked quite a few. There's some golf cupcakes on there that I think might have to get made for Mr B and a Mocha Loaf that I reckon would work nicely with a good cheese. There's also an 'antigravity cake' that says it's medium skill level….not sure about that!
Now for the Rhubarb goodness:
Rhubarb Crumble Slice
from Baking Mad
Serves at least 16
For the base:
180g Self-raising white flour
110g Unrefined golden caster sugar
180g Butter (salted)
250g Porridge oats
For the filling:
400g Rhubarb trimmed and chopped into 3cm length
150g Golden caster sugar (I think you only need half this and I used light muscavado for a deeper taste)
1tsp Vanilla extract (I used Nielsen-Massey)
For the topping:
110g Unrefined demerara sugar (oops – I used caster sugar!)
80g Plain white flour (
75g Butter (salted) at room temperature
50g Almonds (flaked)
40g White chocolate (I didn't use this as I thought it was sweet enough)
 
Preheat the oven to 180°C (fan 160°C, gas mark 4). Grease and line a shallow 20cm x 30cm tin with baking parchment.
Sift the flour into the bowl, add the sugar and butter and rub together until it starts to come together, use a food processor if desired. Mix through the oats with clean hands to combine.
Press the oaty mixture into the base of the pan until even.
Toss the rhubarb with the sugar and extract and sprinkle evenly over the oaty mixture.
For the topping add the sugar, flour and butter to a bowl and use your fingers to blend to form clumps that range in sizes. Stir through the flaked almonds.
Sprinkle the topping over the rhubarb and bake in the preheated oven for 30 minutes or until golden. Let it cool in the tin.
Melt the white chocolate and either pipe or drizzle all over the top of the crumble topping.
Cool before refrigerating, cut into slices before serving.
As mentioned above I was sent some of the ingredients for this recipe free of charge in return for testing a recipe and linking to the pages with no-follow links. I would, in all likelihood, have made this recipe anyway. All opinions about the site itself are my own and I was not required to be nice!