Request a Bake
I'm hoping to make this blog more interactive by offering to make your requests. So, sweet or savoury, click on "request a bake"
There really is no way to make photos of these look pretty. I think the brownies needed longer in the oven, so not only was the top a glorious oozy, crunchy mess but the bottom was a little on the lava-flow end of the spectrum too. <later> It turns out that if you're not impatient and let them cool then it's much easier to cut them… but I wasn't about the retake the photos. Gosh these are good!
S'mores Brownies
from Homes Sweet Home by the Hummingbird Bakery
Makes 12-15 Brownies
For the base:
200g Digestive biscuits
125g butter
For the brownie:
120g butter
120d dark chocolate
190g soft light brown sugar
130g caster sugar
1 1/2tsp vanilla extract
1/2 tsp salt if the butter isn't salted
4 large eggs
140g plain flour sifted
For the topping:
400g large marshmallows
One 20x30cm baking tray
Make the brownie mixture. Sprinkle crumbled buttery biscuit crumbs on top and bake. Add marshmallows, bake for a couple of minutes longer and torch / grill

I'm adding this to #cookblogshare, hosted by Beckie this week: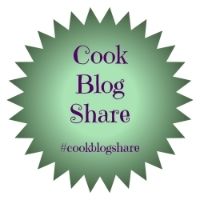 Join Beckie and me in our Epic 100 part bakealong. Next up: Chocolate Fudge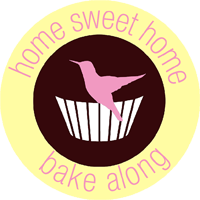 What: Peanut Butter Bagel / Beigel (freshly baked 24/7)
Where: Beigel Bake
Distance from W1A: 3.5 miles
How much: 90p
Notes:
Every Friday I get up at 5:10am so that I can join the Advent Running group for a social 7mile run. It starts and ends (for most of the group) at this bakery. I'd run anyway, but the reward of these beigels is an extra incentive for the early start. This is not a light and fluffy bread product. The beigels are dense, chewy and filling. Made freshly from a huge mound of dough that can be seen at the back of the shop, this 24/7 bakery is a bit of an institution. The gravely voiced lady* who serves you has a never-failing East London style of cheer and the peanut butter is at the more sugary end of the spectrum, which is just what you need after a pre-dawn alarm call. I'm reliably informed that the salt beef is amazing here and also that Nutella & peanut butter is a particularly good combination. The pastries are good too. A good sized almond croissant will set you back about 80p if my memory serves me correctly. One side note though – don't expect to buy coffee here unless you want instant ;)
Scores
Taste: 8/10
Value for money: 10/10 (Especially as the plain bagel is only 25p so if you supply your own peanut butter then it's a total steal)
* I've stuck to their spelling of 'beigel' because I wouldn't want to argue with her and because if they make them this good, I'm not complaining about the spelling.
This is a pleasant pie, if quite sweet. I think a nuttier caramel would have helped with that though. If you read the points below you'll see that I failed at pretty much every step and so I can't blame the recipe for the rather slumping nature of my pie.  My pastry was fantastically short and crumbly, so I'm very pleased with that (it was nigh-on impossible to roll out though).
ps. Bakeoff starts this week. Here we go….
Things to confess…
I ran out of cornflour so added a little extra normal flour and then I overcooked the custard, I think I got over confident after my previous custard successes. Whipping it very hard helped, but I think the texture is a little on the, well, 'textured' side!
I horrifically burned my first lot of caramel (Think smoke clouds lingering over the whole ground floor) so had to use a mixture of sugars to make the second batch. This meant the addition of a little brown sugar, which of course meant that the caramel didn't really form properly. It sayed too liquidy and I think this didn't help with the solidity of the end product.
As mentioned before neither I nor Mr B are fans of whipped cream so I left this off. Makes it a lot less pretty to photograph.Aside from that though, I'm not sure this really needs whipped cream on top. It feels a bit much.
The note at the top of the recipe says "the slight saltiness of the ntus on topf this pie works so nicely". Now, unless they are salted nuts (which the recipe doesn't specify) I'm not sure why you would say nuts are salty. Hmm.
I used single toasted nuts as I know a lot of people don't like nuts and I wanted them to be able to avoid them.
My pie dish was 25cm and I had only just enough space for the filling. Hummingbird over-catering strikes again.
Caramel Pie
from Home Sweet Home by the Hummingbird Bakery
For the crust
110g cold unsalted butter, cubed
225g plain flour
80g caster sugar
1 large egg
For the custard filling
400g caster sugar
60g plain fllour
500ml whole milk
4 large egg yolks
60g cornflour
pinch salt
100ml water
For the topping and decoration
350ml double cream [I left this off]
20g dark chocolate
20g chopped mixed nuts, toasted [I used whole toaste hazelnuts]
23cm diameter pie dish
Join Beckie and me in our Epic 100 part bakealong. Next up: Chocolate Fudge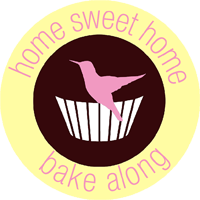 There was a lot of publicity last weekend around the Morrisons Great Newham London Run 10k which finished in the Olympic stadium, but it was very busy and it only happens once a year.  If you fancy getting to race in the Olympic park and having a much more low key but incredibly friendly experience, let me point you in the direction of the QEOP 10K series.
I've run the race twice now and would heartily recommend it. The 3 lap setup means it's good for attempting some kind of pacing. Whilst it is fairly low key, it's chip timed so you know you have an accurate result and there's race photos which are only £3 per download (a bargain, I'm sure you agree, if you've ever though about buying any half / full marathon photos). The gentleman who starts the race is a veteran racer and an absolute hoot and there's even a little podium which you can have you photo taken on. A podium photo in the olympic park – awesome! One particularly unexpected bonus is that your race number gets you entry into the Copper Box or the Aquatic Centre, both of which are beautiful building and have great shower / changing facilities. You could even go for a post run swim if you were feeling energetic.
Each race varied in speed and entrants, but I came 2nd female (32nd overall) with 41:18 in the June race and 1st female (27th overall) with 42:46. Each race had about 320 entrants.
The series is run by The Race Organiser (sponsored by Ronseal?!). The races take place on the first Saturday in every month r at 9.30am and cost £15. The route starts from just outside The Podium Cafe, which is a very short walk from Stratford tube station. It is 3 laps and fairly flat – just a few undulations to get over bridges. There's a bag drop, finishers medal  for everyone and  a prize of 2 tickets to go up the  Arcelormittal Orbit for  top 5 male and female winners.
The Summer Series finishes with the September race, but last year there was a winter series from Oct – March. I love the fact that you always know you can have another bash next month. The same company organises lunchtime runs, Sunday 10ks in Regents park and a whole host of other very reasonably priced and varied events. It's worth checking them out.
By the way – I'm wondering about splitting this into two separate blogs – one food, one running etc. What do you think? Does the muddled content annoy you or do you like the mixture? My current thinking is that the fitness site would be called "Bland on the Run". I'd value your input.
UPDATE: The lovely chaps at The Race Organiser have confirmed that they are running the winter series. Entries are open here: http://www.theraceorganiser.com/qeop-races-winter-series.html
When a recipe has cake in the title twice, you expect it to be pretty substantial. It sounds like something Ben&Jerry's would make up. Look at the depth of that bad boy… (taken before pouring jam over the top)
A few (ok a lot of) things to note from this recipe:
The picture in the book shows a very light brown cake. Mine came out a lovely deep, dark chocolate colour and flavour. This is a good thing, but I'm pretty sure they didn't use the full amount of cocoa in the official photo. I suspect it's because there's no way you'd get enough contrast to chow the colour of the jam otherwise.
The recipe states that you make the cake mixture until you get a "smooth dough". I'm not sure about the use of the word dough. In my mind that means a bread-dough texture. Mine was like normal cake batter.
I used a very deep 9inch bundt ring and still had loads of mixture left over to make mini ones. Again, not a bad thing but my cake was a beast! I reckon I could have used half the cake mixture and 1/3 of the cheesecake.
The cake under the cheesecake layer didn't rise early as much so, as you can see you end up with a very thin layer on top. If I was going to make it again I'd be tempted to do several layers and have thinner bits of cheesecake.
I'm not sure the cherry glaze is necessary as it makes it hard to eat unless you're using a fork, though the fruity-ness is nice and makes it more like a blackforest gateau.
In short, this is a good recipe but needs some playing with. After some tweaking it could be a nice change from a plain sponge and less hassle than making icing. It's easier than the three ingredients sections suggests, but it does create a fair amount of washing up.
Chocolate & Cherry Cheesecake Swirl Cake
from Home Sweet Home by the Hummingbird Bakery
Serves 10-12 (at least!)
For the chocolate sponge:
70g cocoa powder
180ml hot water
260g plain flours
1 1/2 tsp bicarbonate of soda
1/2 tsp baking powder
1/2 tsp salt
180g soured cream
170g unsalted butter
380g caster sugar
3 large eggs
For the cherry cheesecake swirl:
450g full fat cream cheese (I used 400g as that was 2 pots)
100g caster sugar
2 large eggs
1 1/2 tsp vanilla extract
40g dried sour cherries, chopped (I used cranberries)
80g black cherry jam (I used strawberry), to glaze
10in diameter ring cake tin
piping bag with wide nozzle
Make the sponge using a sour-cream recipe where you make a cocoa mixture first. Mix the cheesecake bits together. Pour half the cake mixture into the tin, then pipe a ring of cheesecake mixture, then pour over remaining cake mixture.
Join Beckie and me in our Epic 100 part bakealong. Next up: Lemon & Ricotta Cookies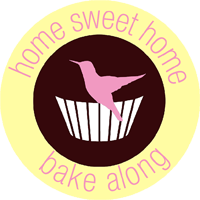 We're back around to the cupcakes and these are good'uns. The recipe is a nice easy way to make a normal base a bit more fun. There's the added bonus that you don't have to worry about pretty icing because the coconut covers it all.
The 60ml coconut milk in the icing is a bit annoying unless you use coconut milk on a regular basis, but I'm sure you could get away with a tiny drop of coconut essence if you wanted. However, I do like the fact that it gives just a fairy-light touch of coconut to the flavour rather that a great big malibu-esque thwack (not that I've ever sunk so low as to drink Malibu….of course…ahem)
Chocolate & Coconut (Bounty) Cupcakes
from Home Sweet Home by the Hummingbird Bakery
make 12-16 cupcakes
for the sponge
70g unsalted butter
170g plain flour
250g caster sugar
50g cocoa powder
1 tbsp baking powder
1/2tsp salt
210ml whole milk
2 large eggs
2-3 coconut chocolate bars (eg. bounty)
for the frosting
500g icing sugar, sifted
160g unsalted butter
60ml coconut milk
for the decoration
1-2 bounty bars
60g desiccated coconut (I didn't weigh this out – just sprinkled)
Join Beckie and me in our Epic 100 part bakealong. Next up: Chocolate & Cherry Cheesecake Swirl Cake