Request a Bake
I'm hoping to make this blog more interactive by offering to make your requests. So, sweet or savoury, click on "request a bake"
I'll be back to the baking soon (Pretzels people, pretzels) but in the meantime…
3: Run with music – There's  running playlist that we've all be adding to here. I've been trying to wean myself off running but this was a nice excuse to get a bit of music-based oomph
4: Run with a friend – I was working from home so the most company I got was from my cats… however, the aid of the AR facebook group was much needed in kicking me out of the door at lunchtime!
5: Run early – combined with Run with a friend = Beigel run. 6.45 from brick lane and around the sights of London. All before work.
This slideshow requires JavaScript.
6: Run for adventure – For me this was an adventure into new paces and racing with others. I've gone from always running solo, to running with a group sometimes but racing solo, to racing with a group. Thanks to Ben from FP's excellent and flexible planning and the AR cheer crew & 40minute pacing group, Saturday saw me adventure into the 40 minute mark and set a 10k PB of 40:02 …or 39:62 as I'm calling it!
7: Run long – Sunday is my rest day so I didn't run long but I'll be back to it next week.
Still to come….
8: Run and do Yoga event. Yoga and pilates are great for strength and stretching. I particularly like that the running focus takes away form the spiritual side of yoga. It has a lot to offer the long distance pavement pounder.
11: FILWR lecture featuring: TOBIAS MEWS  Adventure journalist and prolific racer
and KATE CARTER marathon runner and journalist
13: Social run and UK premier of Trails in Motion 4 – you can book a place here
Track night, 5k time trial and a shiny new PB of 19:51. Could possibly have pushed it more but really wanted to go sub 20 so held it steady. Or maybe it's the post track-glow that makes me think there was more in the tank. Either way, I'm a happy lady.
Team track, they've got your back!
Tomorrow we run with music.
After Advent Running's 25 in 25 it seemed like it would be ages before their next push, but all of a sudden we're in February and it's time for "Fall in Love With Running". 14 days of fun challenges to blast away those winter blues. I'll be doing a very brief update each day. As always, you can follow me on Strava, Instagram or Twitter
https://www.strava.com/athletes/5952722/activity-summary/685e7d9edc78d65f60f40b64a3e04822c9e0b0a6
Challenge 1 = Run for food!
I'm calling my version of this TrundleForTunnocks
There's an official run for pizza, but tonight I'm having a healthy dinner followed by a Tunnocks Treat.
ALL MINE.
Tomorrow's challenge is Run in Circles.
Last weekend I made: Cinnamon buns, grasshopper slices, gluten free chocolate cake, syrup sponge and a roast dinner for 8 people. I'm not saying this to gain your admiration, I'm saying it so you realise what an idiot I am sometimes and how clearly these were never going to be the highest quality attempts at these recipes. Still, they stood up to my normal slapdash approach.
The main issue with this recipe was that I couldn't be bothered to eggwash the buns and it was a cold weekend. This meant that a) they didn't really brown in the oven and so I overcooked them a bit and b) it was hard to get the dough to rise. The resulting bun was not unpleasant but was rather drier and denser that I'd have liked.
I only made 1/3rd of the icing. I still had loads left over
Cinnamon Buns
from Home Sweet Home by the Hummingbird Bakery
Dough:
300ml lukewarm milk
25g caster sugar
1 1/2 tsp active yeast
500g strong white flour
1 tsp salt
85g butter, cubed
Filling:
80g softened butter
80g dark brown sugar
1 1/2 tsp ground cinnamon
1 large egg
Glaze:(don't make the full amount)
50g softened butter
300g icing sugar
125g full fat cream cheese
Join Beckie and me in our Epic 100 part bakealong. Next: Grasshopper slice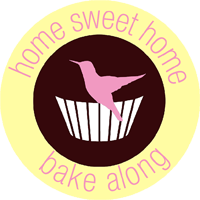 I went on a baking binge last week and made three of these HSH bakes in one go so I'm working my way through the writeups…
As with many of their "pies" (ahem, tarts) Hummingbird guild the lily a bit by adding mounds of whipped cream onto of something already quite sweet and rich. It makes for much prettier photos but is entirely unnecessary. They should trust themselves more, this is good without the cream. No one is going to care what it looks like after one spoonful.
In addition to the lack of cream to make photos look good, I also had a lack of time. That is, specifically, lack of time before my chief taster wanted to eat it. "Ok you can have it now but you have to at least take some photos on your phone so I've got proof".
By the way, that base is part chocolate chip cookie and part shreddies (the cookie pack was 50g short). I can confirm that this is an excellent combination.
It might be fair to argue that this recipe for Chocolate Marshmallow pie is equally effective and a lot less hassle to make. It is however less full of cream and butter so arguably not as worthwhile.

Chocolate Pudding Pie
from Home Sweet Home by the Hummingbird Bakery
Crust:
200g double choc cookies
80g melted butter
Filling:
3 tbsp cornflour
1 tbsp cocoa powder
125ml double cream
430ml whole milk
120g dark chocolate
200g caster sugar
40g unsalted butter
1 tsp vanilla extract
Topping
300ml double cream [if you must]
2 tbsp icing sugar [really?]
20g dark choc [for prettying]
Join Beckie and me in our Epic 100 part bakealong. Next: Cinnamon Buns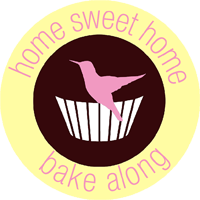 Brownie + white mint-choc ganache + dark choc ganache.
These tasted great but didn't want to stick together. For a lot of the batch, the top two layer of ganache kept separating from the brownie layer. Utterly indulgent… went like a flash.
Grasshopper Slices
from Home Sweet Home by the Hummingbird Bakery
Brownie Base:
200g dark chocolate
200g butter
250g icing sugar
3 large eggs
110g plain flour
Mint Ganache:
250ml double cream
1kg(!) white chocolate
2 tsp peppermint essence
green food colouring
Chocolate Ganache:
125ml double cream
270g dark chocolate
Join Beckie and me in our Epic 100 part bakealong. Next: Rose Chocolate Cupcakes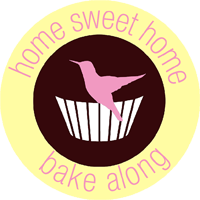 Happy new year everyone.  Here's my aims for this year
I've not called them resolutions because it's not all about what I can do, but it's good to have some sort of plan…
Personal
Love God more and live in a way that shows that
Keep serving and learning from my church family at Euston Church
….and more frivolously – stop chewing my nails (again)
Baking
Keep working through Home Sweet Home by the Hummingbird Bakery
Do some more savoury (aka real) cooking
Running 
Come out of the end of the year enjoying it as much as I do now
A sub 40 10k, sub 20 5k and sub 3hr marathon is also on the list
Maybe start a running group with church
Blog
Possibly split into two sites, one for running and one for baking
Spell check before I hit 'Publish'