Request a Bake
I'm hoping to make this blog more interactive by offering to make your requests. So, sweet or savoury, click on "request a bake"
I used marmalade in the biscuits on these and used some icing that I had in the fridge (biscoff flavoured). I think biscuits on top of cupcakes is a bit of overkill and there's way too much biscuit mixture to use on the cakes. Nice recipes for both though.
The little ones in the background were for a wedding reception. Congratulation Jill and Brooksey. x
Jolly Jammer Cupcakes
from Home Sweet Home by the Hummingbird Bakery
Makes 12-16 cupcakes
For the cookies:
100g unsalted butter
140g caster sugar
1 egg
200g plain flour
1/4 tsp cream of tartar
For the sponge:
70g unsalted butter
210g plain flour
250g caster sugar
1 tbsp baking powder
1/2 tsp salt
210ml milk
2 large eggs
1 tsp vanilla extract
For the frosting [I didn't use this – I expect it probably too much]
650g Icing sugar
210g unsalted butter
60ml milk
1/2 tsp vanilla extract
also 100g jam [I used marmalade]
Join Beckie and me in our Epic 100 part bakealong.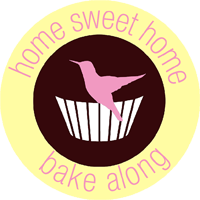 I'm also adding this to CookBlogShare hosted by Patisserie Makes Perfect
27/100
Short and sweet this week as it's been a busy fortnight with trips Centre Parcs with small people and fun-filled evenings. You'll get another HSH update tomorrow, equally curt. Sorry. Oh, also the camera battery had dies when I came to hurriedly take photos before rushing out of the door to a wedding. So you've got phone photos. It's a top class service this fortnight! On the up-side, I don't feel too guilty as Beckie is also running a reduced service at the moment, though for a better reason.
Three things to note about this recipe.
1. Don't try to put the whole mixture in one tin. Hummingbird ones are bigger than yours.
2. Don't make this unless you are going to eat it straight away. It goes dry really quickly.
3. Don't give it to Mr B and especially not at a church picnic. He will spit it out in front of everyone because it's dry and he doesn't like olives or rosemary very much.
Olive Loaf
from Home Sweet Home by the Hummingbird Bakery
600g Strong flour
1 tbsp baking powder
1/2 tsp ground black pepper
1/8 tsp crushed garlic
1 tsp maldon sea salt
1 tbsp finely chopped rosemary
2 large eggs
125ml olive oil
250ml whole milk
1 tbsp honey
200g pitted black olives, roughly chopped (I used green olives from a jar)
2 tbsp black olive tapenade (I omitted this)
For the top:
1/2 tsp sea salt
3-4 fresh rosemary springs
One 2lb loaf tin….or a 1lb one and let it spill over!
Join Beckie and me in our Epic 100 part bakealong.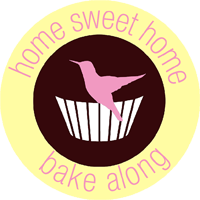 I'm also adding this to CookBlogShare
Another quick round up of some of the more health and fitness focussed products that I've come across recently
Yacon Syrup and porridge from Alara and OTE Superfoods
Yacon roots are a tuberous vegetable. The syrup has a malty sweet taste. It's a bit like treacle but less liquorice-y.
There's many claims about the low-calorie, pre-biotic effect of Yacon. But I like it for the flavour. I want to try making gingerbread with it, but most of it got put on porridge or mixed with cocoa for a drink. You can also get pertwood farms organic porridge with it mixed in.
Proteindrinkcompany – U-fit Chocolate and Strawberry milk
I never thought I'd be someone who drink protein shakes but I've recently been earning the important of properly fuelling my training. Whilst these milkshakes are great for muscle recovery, I'm still drinking them on my off-days because I like them. It's an excuse to drink pink and chocolate milk. Also, the chocolate one make amazing hot chocolate if you heat it up. I'm a bit put off by the list of ingredients but I don't think it's any worse than other non-health branded ready made milkshakes.
Next time I'll be reviewing…
GoFiga, an antioxidant rich fig powder combined with berries, chia seeds, cinnamon and glucomannan.
GoNutrition – Protein Hot Chocolate & Whey Protine in Jammie Biscuit flavour
Alara cereals
I received all of these products free of charge. I was not required to do a review but felt it polite to do so.
If you would like to feature on these round ups please do get in touch via twitter @gillbla or use the contact me page.
26/100
This week's bake doesn't really merit the term recipe and is a bit of a filler, especially as it's basically the same as the cheese straws. It's ready made puff pastry with some chopped pecan, cinnamon and sugar squished into it and baked. I LOVE pecans and not being a fan of pastry for pastry's sake I felt a bit sad to waste pecans in this way so I only made a few of these. Nice enough but it'd be just as easy to go out and buy a pecan plait from Tesco (sorry).
Next week it's Olive Bread (I'm afraid I'll be dialling down the olive as my immediate eaters are not olive fans).
Join Beckie and me in our Epic 100 part bakealong.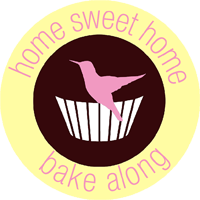 I'm also adding this to CookBlogShare
Here's a little round up of some tasty things I've been lucky enough to try recently:
Soupe du Jour – Soup for lunch is definitely not the boring option
With two branches in London (city and soho) Soupe du Jour changed my mind about the idea of soup for lunch. I have to admit that before I went I wasn't convinced that I'd ever chose to go to a soup shop for lunch. I was wrong. I tried Truffled Mushroom (really rich and earthy), Coco Brocolli (a bit like thai green chilli) and saw the thick chunky chilli, meatballs for topping, amazing german bread. Last but definitely not least I was surprised to come out thinking that the tomato soup was my favourite. Don't get me wrong, all the others were great but this was a revelation in tomato soup and came topped with parmesan crisps. They serve a range of gluten free cakes and pastries and all the soups are gluten free. Owned by two friends (one french and one german), the sourcing and ethos is all admirable (free range, traceable, leftovers are donated to local hostel) and the team are about as friendly as they come.
This slideshow requires JavaScript.
Sheridans Cheesemongers Brown Bread Crackers
Gorgeous packaging for sweet, nutty handmade crackers
This slideshow requires JavaScript.
Hand-made in west cork using stoneground flour, local co-op butter and locally produced buttermilk, 400+ Marks & Spencer are now stocking these as part of their expanded range of artisan foods from across the British Isles.  I made sure I tried a cracker solo to get the full taste and I'd be happy to eat them that way all the time. They have a lovely sweet malty flavour and a crisp dense texture. They are on the digestive biscuit end of the flavour spectrum but much more refined. If you like soda bread, southafrican rusks (oh so different to UK ones) or in fact any great, well produced food then these are for you. I think they'd be great with a sharp fruity chutney and a salty creamy cheese….or in fact any of the cheese at Sheridans. Wow… Here's a company I want to try more from.
Speculaas Spice Company spice mix
I came across VanDotsch Spuculaas spice mix at Highgate christmas food fair. Their caramels, popcorn and biscuits were great (could have eaten far too much) but I was particularly pleased to given a sample of their spice mix. Since then I've made granola with it, sprinkled it over porridge, added it to hot chocolate, made my own spiced popcorn and shaken it over butternut squash and kale before roasting. I suppose it's a little bit like "pumpkin pie spice mix" that you get in the USA…but more refined ;)
TörtchenTörtchen macarons by post
I was alerted to these by someone I met through Foodie Penpals. The company are currently testing their delivery of macarons abroad and wanted people to report back on whether they arrived in one piece. Not only did they arrive looking lovely, they tasted great and they came with packaging that you could assemble yourself so that you could put the macarons in a gift box and give them to friends.
This slideshow requires JavaScript.
25/100
Like Chelsea buns only with nuts and cream cheese icing according to what shall henceforth be known as the hummingbird equation:
Normal recipe + nuts + extra icing  = hummingbird recipe
Pretty yum. Could happily have had it without the icing. Next week we continue the nut run with cinnamon pecan twists.
Chocolate Hazelnut Buns
From Home Sweet Home by the Hummingbird Bakery
For the dough
300m lukewarm milk
25g caster sugar
1 1/2tsp dried active yeast [I used one 7g sachet of quick dried yeast]
500g strong white flour
1tsp salt
85g unsalted butter, cubed [or use salted and omit the salt above]
For the filling
50g unsalted butter, softened
100g caster sugar [I used soft brown as I though it would be nicer]
100g finely chopped hazelnuts [I used mixed chopped nuts]
25g cocoa powder
1 egg, beaten
For the glaze [I suggest halving this]
50g unsalted butter, sofetned
300g icing sugar
125g full fat cream cheese
One 10inch cake tin or 2x 8 inch
Join Beckie and me in our Epic 100 part bakealong.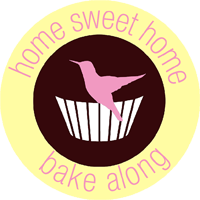 I'm also adding this to CookBlogShare