Request a Bake
I'm hoping to make this blog more interactive by offering to make your requests. So, sweet or savoury, click on "request a bake"
Aah the sweet chocolatey taste of success.
After a few failures in a row it was a relief to have a success. Clearly this only needs two layers not three, but if restraint is what you're looking for, go talk to Delia or something. Gooey chocolate sponge, chocolate cream cheese icing and then some chocolate shavings to decorate.
Mississippi Mud Cake
from Home Sweet Home by the Hummingbird Bakery
For the sponge:
250g unsalted butter
600g caster sugar
3 large eggs
470g plain flour
140g cocoa powder
2 tsp bicarbonate of soda
1/2 tsp salt
375ml buttermilk
1 tsp vanilla extract
375ml boiling water
For the icing (I made 3/4 and had lots left over)
800g icing sugar
120g cocoa powder
150g unsalted butter
600g cream cheese
40g dark chocolate for decorating
3x 8inch sandwich tins
Sponge method: cream butter and sugar, add eggs. Add dry ingredients, add buttermilk, add hot water.
Join Beckie and me in our Epic 100 part bakealong. Next week: Pecan & Toffee Thumbprint cookies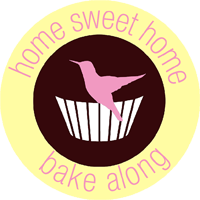 I'm going to hang my head in shame and show you this in the interest of balance. This *should* have been a jar of marshmallows.
Beckie shows what they should look like:
Fail #1 I burned the desiccated coconut really badly.
Fail #2 My sugar thermometer broke a while back, so while I tried to do the soft ball test I clearly didn't boil for long enough.
Fail #3 I got VegGel rather than gelatine which I think is probably not as strong.
One day I'll have another bash at this, but in the meantime you'll find Mr B eating this as icing / with a spoon from the jar and me eating it on top of hot chocolate. By the way, the coloured bit were meant to be around the outside of the marshmallow
Coconut Marshmallows
from Home Sweet Home by Hummingbird Bakery
Ingredients:
sunflower oil, for greasing
30g powdered gelatine
300g caster sugar
125g golden syrup
2 large egg whites
pinch of salt
2 tsp vanilla extract
Join Beckie and me in our Epic 100 part bakealong. Next week: Mississippi Mud Cake – the sponge has been made and frozen, just the icing to do before I release it into the wild.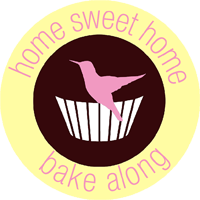 I've had a few mid-level baking fails recently. This being one and the other being the "bake" before it in the HSH series  – coconut marshmallows.
I cannot blame the recipe, but only my own laziness. The cupcake sponge, as with all Hummingbird cupcakes, was great. I didn't use their icing recipe as I wanted to use up the cream cheese left from the last one. I thought I'd make chocolate cream cheese icing as it's be less sweet, but it ended up very running and more of a slump than a swirl. In addition to this, past experiences with praline toppings suggested that I'd end up with way too much. To be honest, I just couldn't be bothered to do the sugar thing. So I just toasted some nuts and sprinkled them over. The result… a messy looking and fine-but-not-stunning cupcake.  Do as the book says and not as I say.
And on that mediocre note.. the recipe is below
Chocolate Praline Cakes
from Home Sweet Home by the Hummingbird Bakery
Makes12-16
For the sponge:
70g unsalted butter, softened
170g plain flour
260g caster sugar
50g cocoa powder
1 tbsp baking powder
1/2 tsp salt
210ml whole milk
2 large eggs
For the icing (not as I made it):
450g icing sugar
60g cocoa powder
150g unsalted butter
60ml whole milk
For the praline:
65g chopped hazelnuts
130g caster sugar
50ml water
Mix all the dry ingredients for the cakes until breadcrumby. Add the wet and bake at 170c for 25mins.
Meanwhile boil the sugar into a golden caramel and pour over the nuts. Leave to set and then blitz into a powder.
Make the icing
Assemble
Join Beckie and me in our Epic 100 part bakealong. Next week: Mississippi Mud Cake. Wow.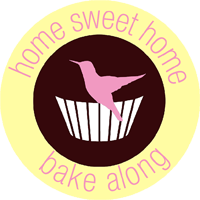 You don't need worry about wearing gloves to eat these sparklers and you don't need a bucket of water to put them in. However, I'm sure dipping them in a mug of hot chocolate wouldn't hurt. If you're short of time this ideas works perfectly well using bought breadsticks in a packet (the grissini type). The biscuit base here will make for a sweeter treat though.
The key to making these is keeping the dough as dry as possible whilst still being able to roll them into stick shapes. If in doubt err on the side of passing a little more flour. To make them look their best roll them pencil-thin if you can, as they do spread a tiny bit in the oven. If you don't mind a slightly less dainty sparkler-stick though then of course a chunkier base will mean there's more surface to cover in chocolate.
Ingredients
Makes about 20
200g plain flour (plus extra if dough looks too wet)
60g condensed milk
220g butter, cubed
1/2 tsp baking powder
2 tbsp caster sugar
pinch of salt if butter is not salted
 For the decoration:
200g chocolate (dark looks best but any kind is fine)
Decorations of your choice e.g. edible glitter/sparkle sugar (found in the baking section in most supermarkets now)
desiccated coconut
crushed nuts
roughly crushed biscuits
hundreds and thousands
See the method over on my monthly blog for Rangemaster
Ok, pumpkin cake. I didn't have a tray the right size and I fancied a cake-shape.
I nearly didn't make this as I couldn't find the pumpkin puree but thanks to the lovely bakers of Twitter I eventually tracked it down in Waitrose where they had LOADS. Apparently you can also order it from Ocado and larger branches of Tesco have it.
For once, the amount of icing was about right (just).
The best review of this cake comes from a member of the congregation at church who said she'd share a slice with her friend, took a couple of bites and then said to the other eater "you need to start eating some of this right now or there'll be none left" and to me, "you should definitely make this again".
Ok then!
Pumpkin Bars / cake
from Home Sweet Home by The Humminbird Bakery
Recipe (makes one 9 x 11in tray or 9in round cake tin)
Sponge:
4 large eggs
250ml sunflower oil
360g soft light brown sugar
425g pumpkin puree
340g plain flour
2 tsp baking powder
1 tsp bicarbonate of soda
1 tsp ground cinnamon
1 tsp mixed spice
1 tsp salt
Topping:
120g full-fat cream cheese
50g unsalted butter, well softened
200g icing sugar
Like Beckie, I didn't put the desiccated coconut on top as they suggested as I know some people don't like it. Also, I had some very lovely autumnal coloured sprinkles I wanted to use.
Marshmallows are the next recipe. Yum!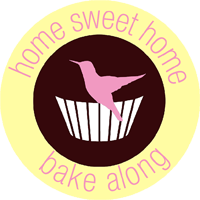 As Beckie mentions this is insanely sweet. It looked cooked after half the time so I tried to move it, only for the edge of the crust to lift letting out a tidal wave of hot, curdled looking liquid. I shoved it back in the oven and pretended not to notice. At the end of the cooking time it came out, cracked (as the recipes told me to expect) but set. <Walks off whistling…nothing to see here. everything went exactly to plan>.
Apparently this is a pie from the deep south and is called 'chess' because  you sour some cream to make a cheese-like substance, so the 'chess' is a derivation of the word 'cheese'. However, I like this take better: "a plantation cook who was asked what she was baking that smelled so great -"Jes' pie" was her answer."
Chess Pie 
from Home Sweet Home by the Hummingbird Bakery
Crust
110g cold unsalted butter, cubed
225g plain flour, plus extra for dusting
80g caster sugar
1 large egg
Filling
100g unsalted butter, softened
400g caster sugar
1tsp vanilla extract
4 large eggs
60ml double cream
1 tbsp fine cornmeal
1 tbsp white vinegar
Next Up: Pumpkin bars (now that I've finally located pumpkin puree – thanks Waitrose!)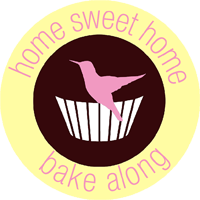 In brief: better than expected, incredibly beautiful course, surprisingly easy to navigate the pick-up etc despite the language and culture barrier and incredibly friendly people. Would thoroughly recommend it [International Lake Garda Marathon]. Oh and how's your Italian?
Because this happened:
Please note – the amazing Mr Bland running behind me. Legend.
And then we had to work out how to fit one of these in our Ryanair hand luggage!
I won 1st female and ended up on local Italian TV. I wish I'd been able to speak Italian. Insanity.
<UPDATE> I knew it was a small race but I now know that there were only 23 women running and 198 overall. Just in the interests of honesty <END OF UPDATE>
Anyway, I wrote a sort of blog diary over the weekend as I thought it might nice to record thoughts of my first overseas race experience. It's really for my own records, but this is a blog and you are kind enough to read it so if you really want the long version, settle in.
Before
Having passed up on the chance to go to the Tokyo Marathon or apply for Boston next year on the basis of trying to be wise about how we spend our money and time, it was very kind gesture of Mr B to suggest that we go to Lake Garda for our 5th Wedding anniversary whilst giving me chance to run my first ever marathon outside of England. He'd found out about it – flat, small field and achievable times given past performances and we knew that we liked the area so whatever happened we'd have a nice mini-holiday. The Italian athletics authority have quite strict rules about the documentation  required to compete, so it was only after the OK from coach Ben and a lot of help from some very kind people in AR (Paola and Ash, thankyou), the BBC Running Club and a kind gentleman at the England Athletics membership helpline that I was relatively confident I would be allowed to pick up my number and run the race.
Friday 16th
We're off to Lake Garda for a pre-anniversary weekend away. Travelling to go to a race makes me feel like a real athlete. It's quite odd. I know loads of people travel all over to run races, but as a first time race-traveller this is a new experience.
The main reason for this trip is to celebrate our 5th wedding anniversary, so whilst what I write about will be running it's not the most important thing about the weekend and it needs to take its place. This means a very different set of feelings than before Bournemouth two weekends ago. Bournemouth was a stomach-knotting mix of anticipation, the culmination of training, excitement and a chance to really fire up and use the fear. For this race my main concern is whether they will actually let me in and whether my legs will make it to the end and that Mr B has fun at the same time. It's a small race but, with a 30k and 15k run at the same time. I think there's about 300 doing the full marathon and the female winner is normally just around/over the 3 hr mark [since checked – last year it was won by Monica Carlin in 3:04:11]. I think the race will be quite a solitary affair, much more like my own long runs. I can't imagine you can get many crowds out either. Last year I did Manchester with London one week after, so I wonder how 2 weeks of low/no training will affect this. I gave in and did a runcommute on Thursday just to prove to myself I could still get the legs going but it feels like a long time since I ran at any kind of pace.
Mr B came up with a great plan yesterday – treat the flats as marathon paced training and the uphill as whatever I like [I totally forgot this during the race! oops] . I think it'll be  a lovely run around the lake and through vineyards. With such a small field I guess it'll be very spread out so let's hope it's well marshalled. Something in the race info mentions personal sponges – not sure what that is about! It also said that Italian regulations mean water every 5k which could be nice.
I'm sure it doesn't fit 'proper' training for real athletes and I probably need to think  more about race scheduling in the future, but at the moment I think there's a lot to be said for the 1 'big' aim race and another soon after for fun. Anticipation and adrenaline is good but it's lovely just being excited to get out there and run for the fun of it. One thought though – I say there's no time pressure but given that this is an anniversary trip I'd like to spend as much time with Mr B as possible, so the faster I run the fast I get back to eat icecreams with my gent! Now there's an incentive.
Sat 17th
We drove some of the race route today and stopped near the end section in Riva Sul Garda. I'm so excited about getting to run this route. It's beautiful here. A bit overcast / chilly but probably great running weather. There's a part of me that would still love to go Sub 3 – it would feel like the season's training was worth it  but with the taper and recovery weeks and Bournemouth I suppose that's silly… maybe. I wonder how it will go!
Saw signs for a Sky Race in Limone including a vertical Kilometer. It made me think of the AR guys when they did one in Chamonix. I wonder how the Autumn 100 is going. It would be an amazing place to run aruond the tops of the hills/mountains. We're going to go in search of snow on Monday.
Sun 18th
[not written on the day] No banter at the start of the race but within meters a couple of guys had excitedly commented on my BBC Running top 'like the TV the news' and after about 3k I settled into rhythm next to a guy who was training for the Florence marathon. He was very sweet and started translating what the people around were saying. It turned out I was second lady behind the 6 time winner, a lady called Monica Carlin who has a great record with 100k races too. The course was, as expected ,a real joy to run. There's no need for headphones when you have views like that! Just after half way in a tunnel through a mountain and with a motorbike beside me monitoring progress I overtook the lead lady. I thought she'd give it some fight, but it later turned out she had a horrible cold. It felt great and fun all the way up to mile 20. The final 6miles are around the two towns at the top of the lake. Some of the roads are not closed and I was lucky that being lead runner meant I had a bike in front of me showing the way. It was rather odd being filmed – fun for about 1 minute and then it's hard to keep the grin. I did wonder if I might have the 3 hr within my sights but then I remembered it was 42k and not 40k. I tried to focus a bit more on not leaning as much when I was tired at the end, though the video shows that my form was still awful. Oh dear! At 41k I heard the loudest and most welcome shout of 'Gill' from across a bridge and Mr B was waiting there – running with me to the end. Crossed the line 1st female in 3:04:02. Still no sub 3 for me but what an experience! I had a camera in my face and felt awful not being able to say something in Italian, but thanks Lake Garda and thanks Mr B – you were awesome. 
Mon 18th
Well, that was a bizarre day. The race felt much more enjoyable than Bournemouth. I was still really loving it at half way and even beyond. The last 2 k were pretty tough and I struggled to lift my legs but the mountains and the lake just take it all away. I am well aware that most marathons would have much faster winners, but it was a great learning experience to have to stick out there on my own. I hope that the time improvement from Bournemouth means that I was really ready to do more but just had a bad race there. Time will tell. Now we go to find snow up the top of Monte Baldo.